Jazz, Pictures and Poems — John Nyerges ©2008 J. Nyerges, NBR Jazz (BMI)
All new original music by John with Clay Jenkins—trumpet, Mike Karn—tenor sax, Jeff Campbell—bass, & Rich Thompson—drums.
"My second release as a leader. This is music the way I like to play and hear it — melodic with interesting harmonic changes, but always musical and passionate. It contains acoustic bass and acoustic piano, drums, trumpet, tenor saxophone, and trombone. I hope this classic jazz sounding group and the compositions on it will be timeless and keep your interest on repeated listenings."
Monk's Blues — for Monk [MP3]

Modern Times [MP3]

Time's Up [MP3]

Life [MP3]

Sense of Loss — for Bob Stata [MP3]

Impetuoso — for Vince Ercolamento [MP3]

"Li'l E" — for Ian Nelson Buckles [MP3]

Prayer Song — for Lena Nyerges [MP3]

Straight from the Heart
Tribute — for Don Grolnick [MP3]

Away from the City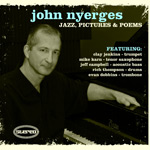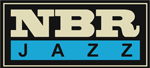 Point of View — John Nyerges ©1991 NBR Jazz
"My first solo release. Features all originals with piano and sax as main soloists plus bass & drums. This CD pays homage to some of the composers that influenced my earlier writing. It contains a mixture of straight ahead jazz trio tunes such as "Swing Shift" and "One For Josh" (for my son Josh) , "A Moment In Time" — a funk trio tune (ala Joe Sample), "Sambelissa" - a modern samba (title a play on words 'samba' and daughter 'Elissa') ala Chick Corea, "All The Way" — a Jazz-Pop ballad with Gospel inflections, "Scenic View" & "Song For Carina" (another daughter) ala The Yellowjackets, and "In Search Of A Word" — written after listening to sax great Kirk Whalum. "Where The Heart Is" is kind of a statement, the answer being "Home Is Where The…a ballad written in honor of my parents.
It features great work by Brian Scanlon—tenor & alto sax, Ron France—bass, & Wilby Fletcher, Jr.—drums.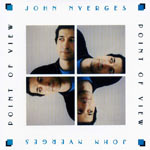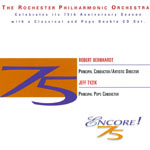 RPO 75th Anniversary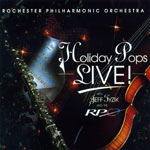 RPO Holiday Pops Live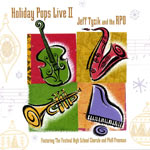 RPO Holiday Pops Live II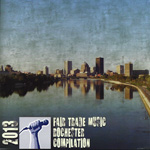 Fair Trade Music 2013 Rochester Compilation
Info
Larry Garlington — Crossing Jordan
CD Baby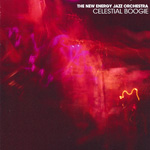 New Energy Jazz Orchestra — Celestial Boogie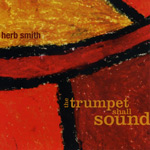 Herb Smith — The Trumpet Shall Sound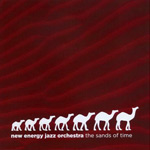 New Energy Jazz Orchestra — The Sands of Time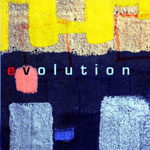 Dave Glasser — Evolution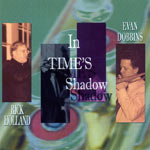 Rick Holland & Evan Dobbins — In Time's Shadow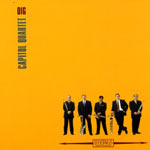 Captiol Quartet — Dig
"This features the same rhythm section as on my new CD." Learn More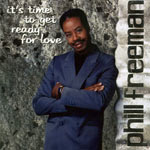 Phill Freeman — It's Time To Get Ready For Love
"This features the same rhythm section as on my new CD, and many piano solos." CD Baby.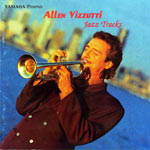 Allen Vizzutti — Jazz Tracks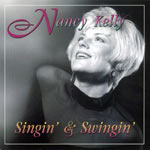 Nancy Kelly — Singin' and Swingin'
"On Amherst Records, I'm on a few cuts on this date. Played in her group for a few years." Learn More.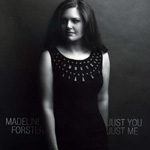 Madeline Forster — Just You Just Me
"I'm playing on about half of this record, and arranged four of the tracks." Learn More.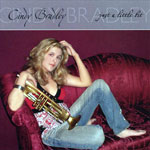 Cindy Bradley — Just a Little Bit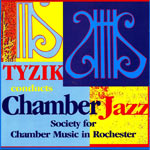 Tyzik Conducts Chamber Jazz Learn More.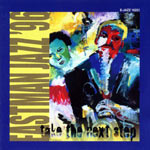 Eastman Jazz 96 — Take the Next Step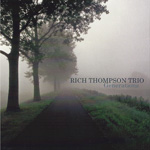 Rich Thompson Trio — Generations
Listen & purchase

Home :: About John :: Bands :: Calendar :: Listen & Watch :: Discography :: Store :: Images :: Links :: Contact
©2007—2013, John Nyerges, All Rights Reserved
Website by Red Beagle Web Development